How Depression Looks Different for Everyone
By Valentina Campos Yanez (she/they), living with depression
I was born and raised in Ecuador and moved to the United States in 2018 for college.
I was excited about the opportunities available but wasn't prepared for how homesick and lonely I would feel.
At the time, I thought these feelings were normal, that I was just adjusting to a new country and culture. I told myself that I needed to "try harder" or "eat healthier" and things would get better. Growing up in South America, I was taught that mental health was something I could control, and I tried to control mine for a long time.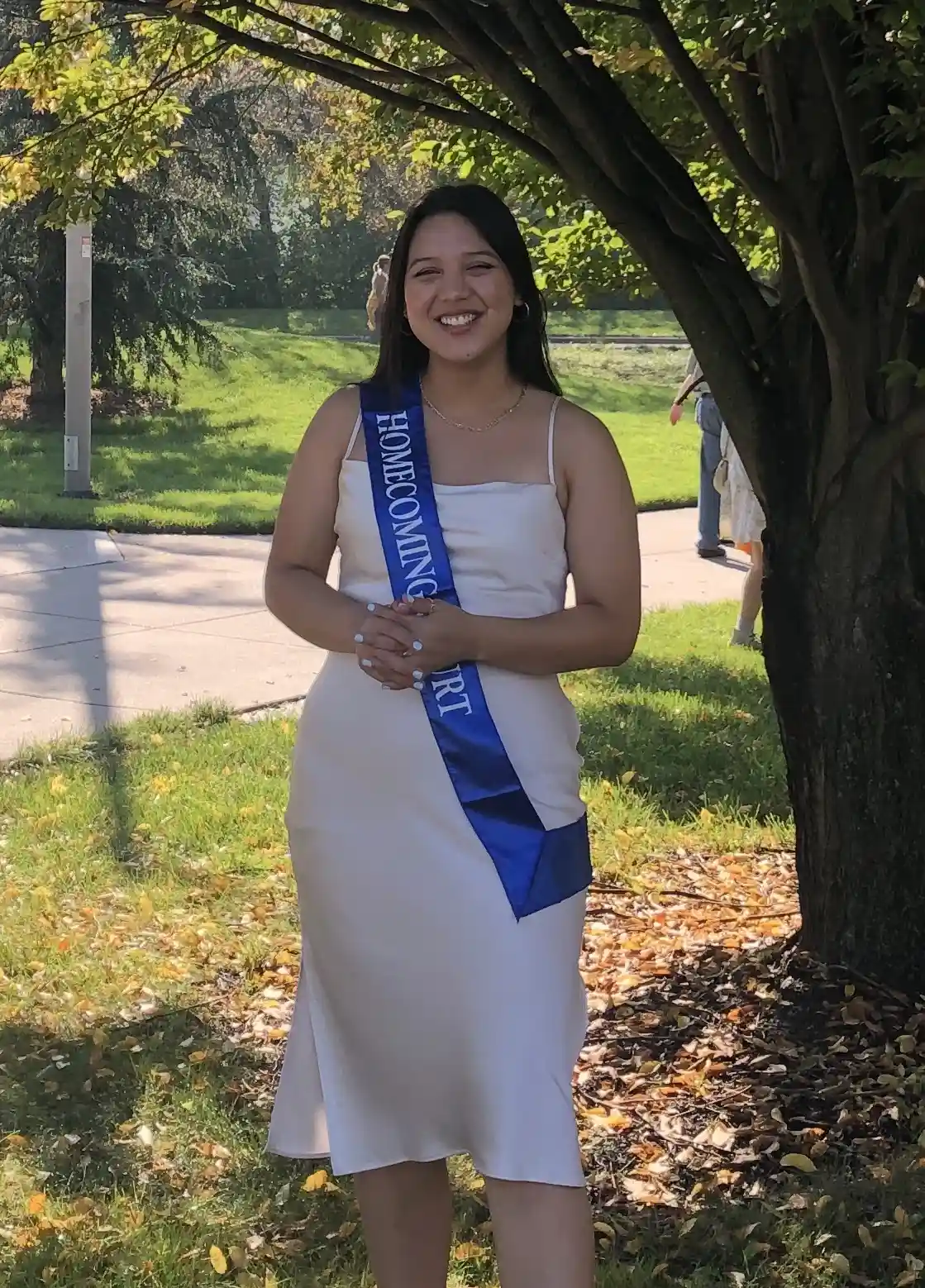 Putting a name to what I was feeling and getting professional help was key to helping me get better.
As time went on, things got worse and I was experiencing dark periods every couple of weeks. I began anticipating these dark periods and planned much of my academic and social life around them. I remember thinking that college was so much harder for me than it was for my peers. Looking back, I was in denial that there was something bigger going on.
There is a common misconception that success and depression don't go together. At the time, I was involved in several campus organizations in addition to my classes. To most people, I was a "go-getter." I even ran for homecoming king one year and won in order to prove that the terms "king" and "queen" should be more gender inclusive. The community support on campus for my campaign was overwhelming, but I struggled to maintain the perception of a productive and happy student when I didn't feel that way.
I experienced my darkest episode while peers were calling me an "activist" and "student leader," words I couldn't relate to at the time. Eventually, I sought help from a mental health care professional and was diagnosed with depression. Putting a name to what I was feeling and getting professional help was key to helping me get better.
Another crucial part of getting help for my depression was my group of friends on campus. We all were part of the queer community, and they were my family. With them, I learned that family doesn't have to be blood. I could be my worst, most raw and true self and still be accepted. We listened to each other, we cried together, and we laughed together. We trusted each other with the good and the bad and created a safe space where we were a team, trying our best, being well and staying alive.
I hope that by sharing my story I can help shift the narrative that depression and productivity can't go hand in hand because they can. I think this misconception delayed me from seeking mental health care when I first should have. Sharing my experience with depression and learning stories from other people living with depression in the LGBTQ+ community was my first step toward confronting the problem.
I encourage anyone who is living with depression or experiencing dark periods to seek help because there is hope.
Valentina volunteered her time to write and develop this article.