Faces of Depression Looks Like Me
Check out what a few members of our community have to say about their experience with depression.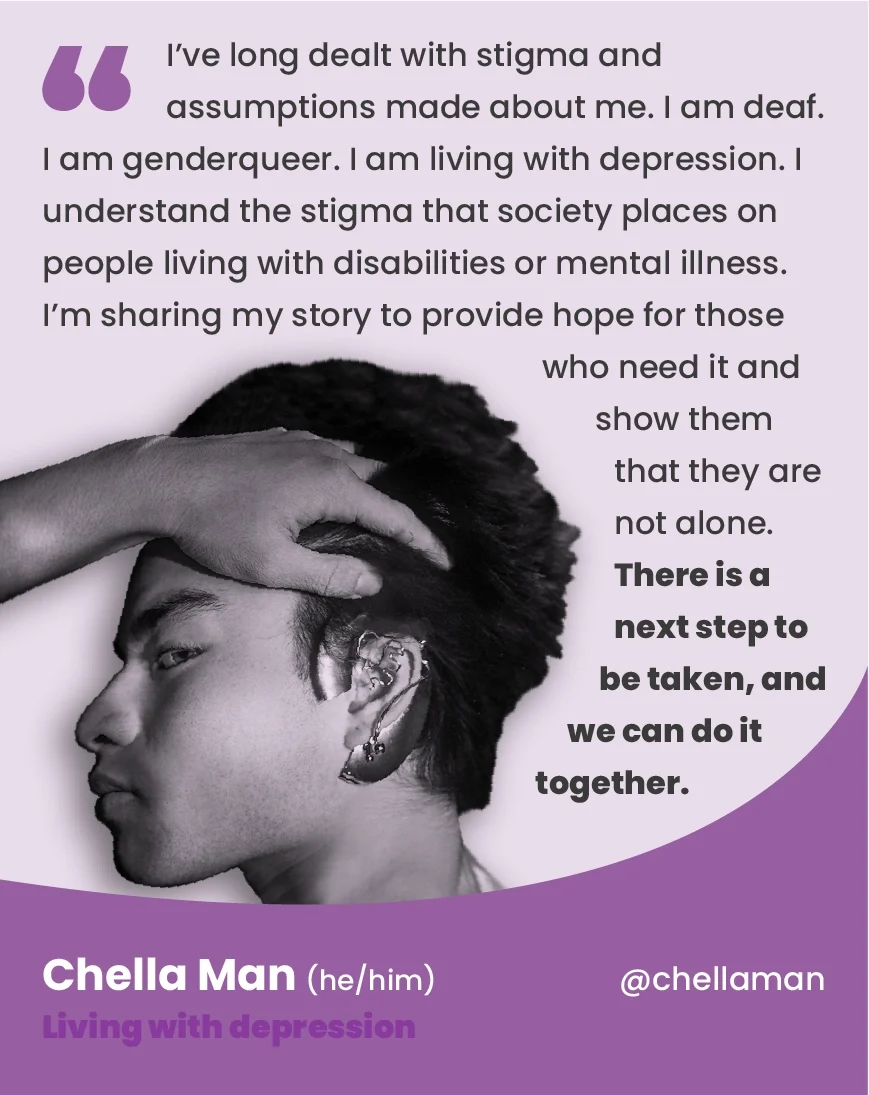 I've long dealt with stigma and assumptions made about me. I am deaf. I am genderqueer. I am living with depression. I understand the stigma that society places on people living with disabilities or mental illness. I'm sharing my story to provide hope for those who need it and show them that they are not alone There is a next step to be taken, and we can do it together.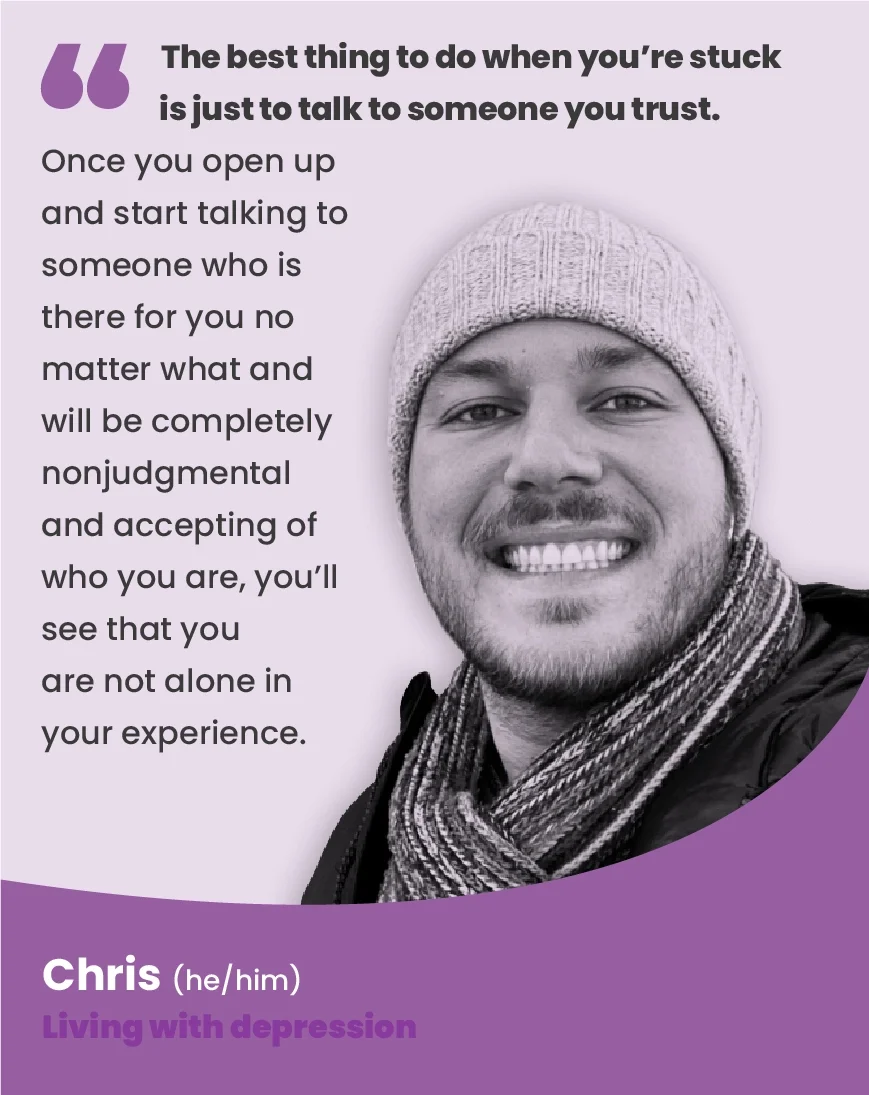 The best thing to do when you're stuck is just to talk to someone you trust. Once you open up and start talking to someone who is there for you no matter what and will be completely nonjudgmental and accepting of who you are, you'll see that you are not alone in your experience.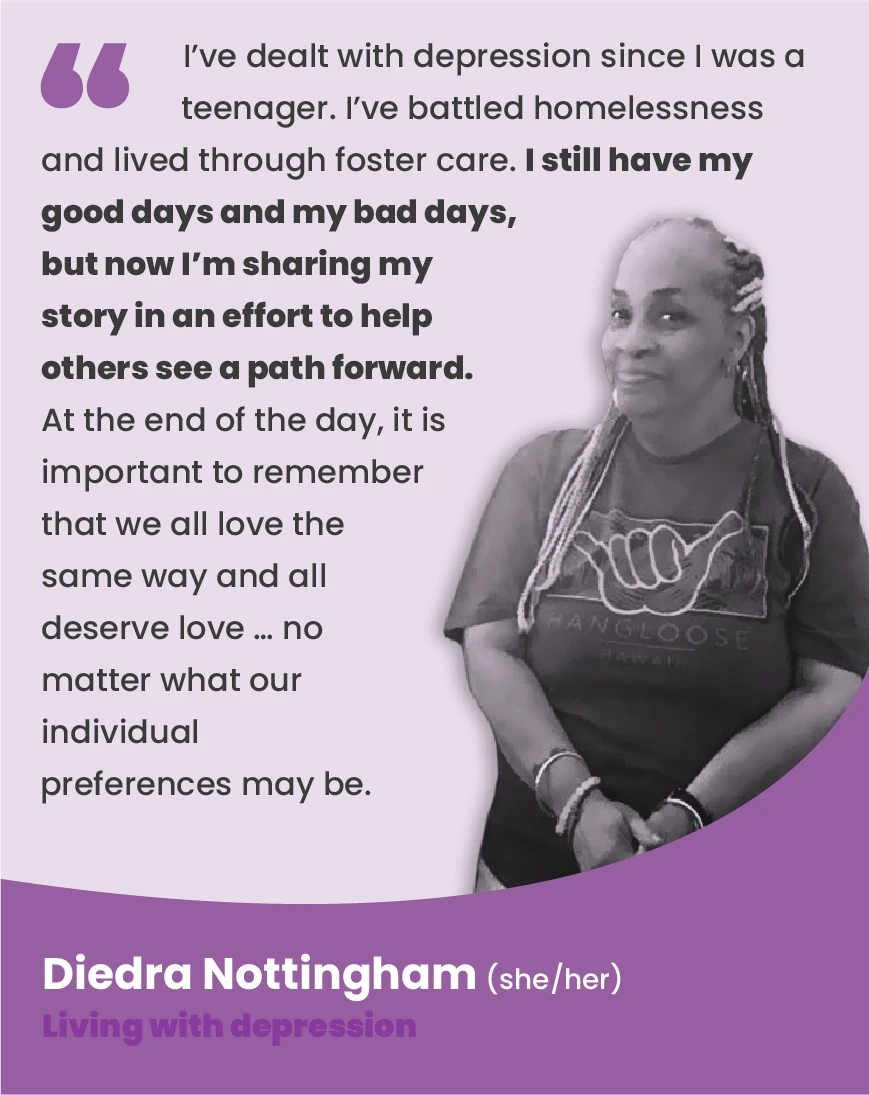 I've dealt with depression since I was a teenager. I've battled homelessness and lived through foster care. I still have my good days and my bad days, but now I'm sharing my story in an effort to help others see a path forward. At the end of the day, it is important to remember that we all love the same way and all deserve love ... no matter what our individual preferences may be.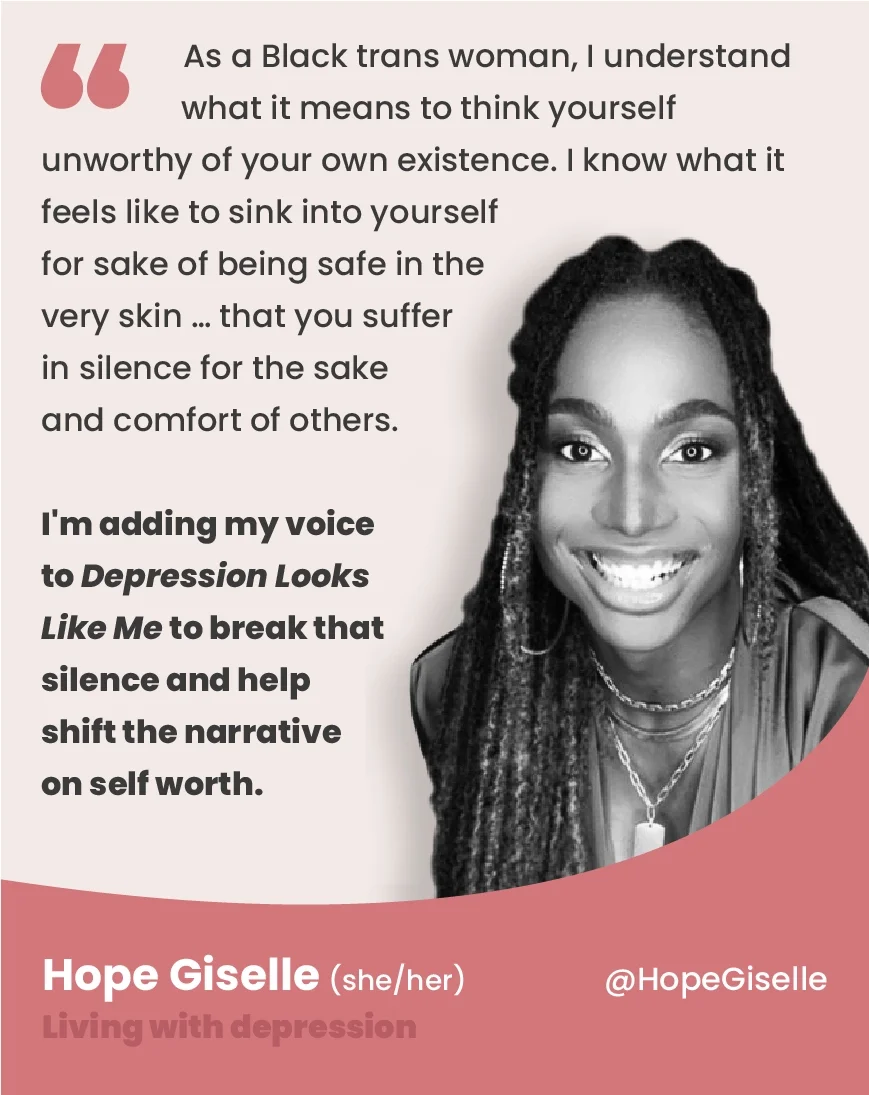 As a Black trans woman, I understand what it means to think yourself unworthy of your own existence. I know what it feels like to sink into yourself for the sake of being safe in the very skin ...that you suffer in silence for the sake and comfort of others. I'm adding my voice to Depression Looks Like Me to break that silence and help shift the narrative on self worth.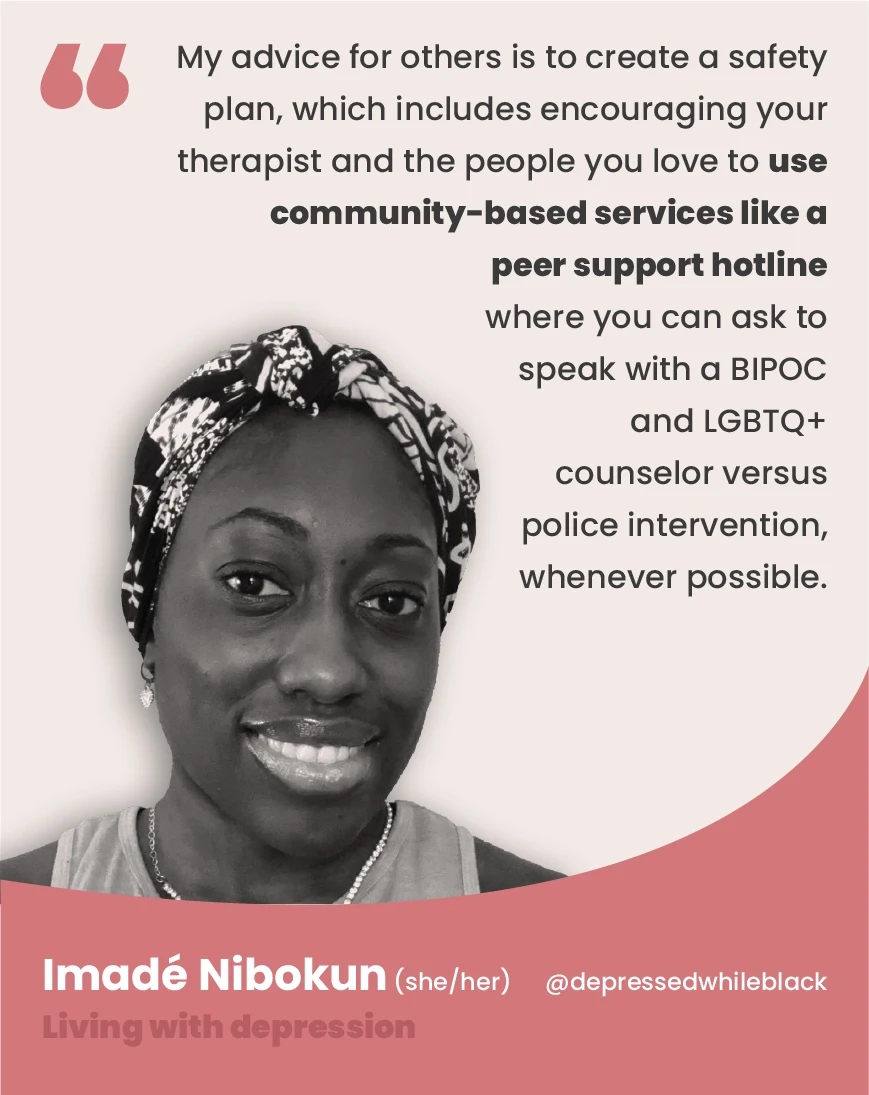 My advice for others is to create a safety plan, which includes encouraging your therapist and the people you love to use community-based services like a peer support hotline where you can ask to speak with a BIPOC and LGBTQ+ counselor versus police intervention, whenever possible.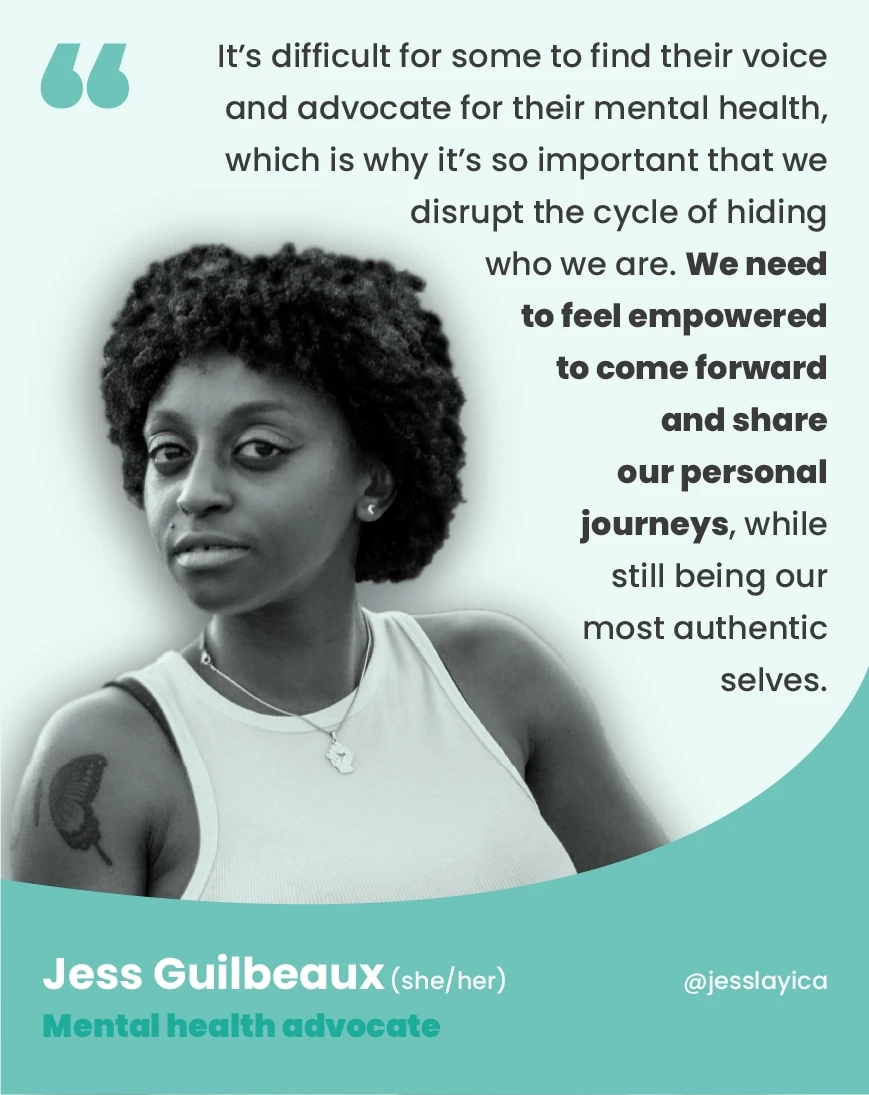 It's difficult for some to find their voice and advocate for their mental health, which is why it's so important that we disrupt the cycle of hiding who we are. We need to feel empowered to come forward and share our personal journeys, while still being our most authentic selves.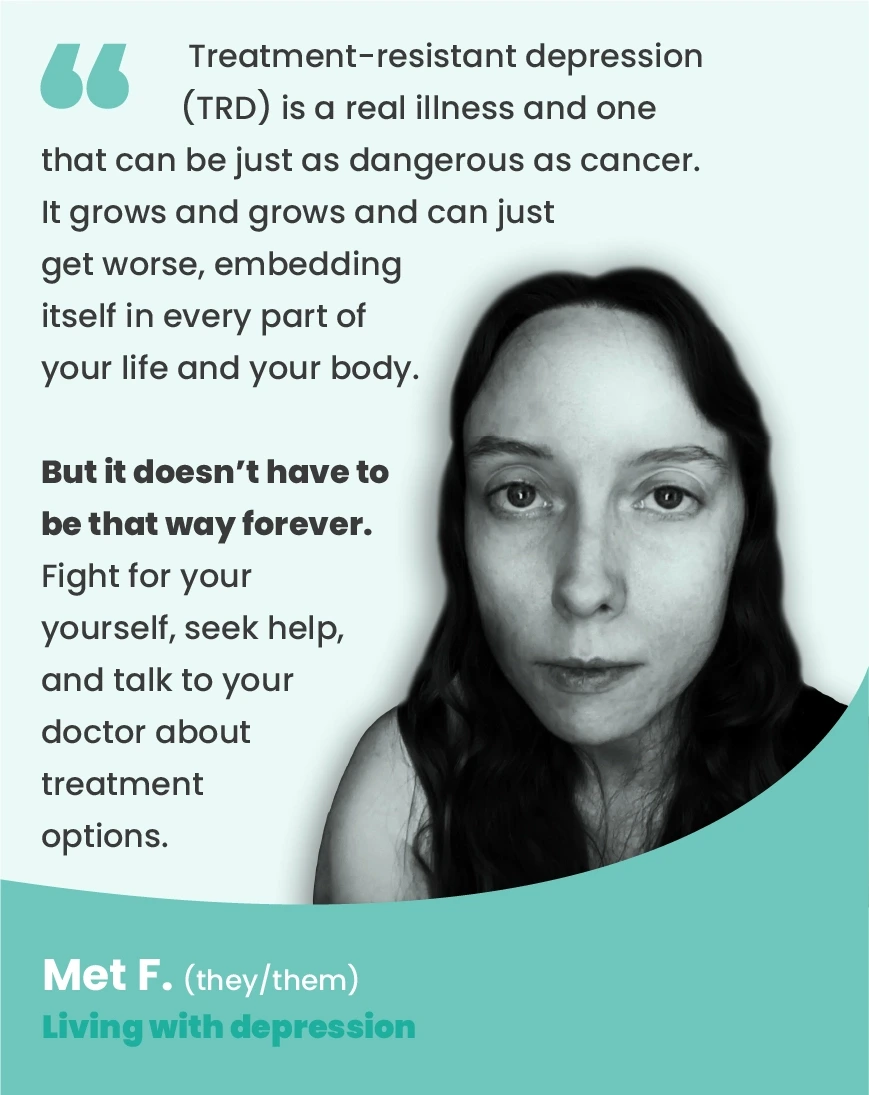 Treatment-resistant depression (TRD) is a real illness and once that can be just as dangerous as cancer. It grows and grows and just get worse, embedding itself in every part of your life and your body. But it doesn't have to be that way forever. Fight for yourself, seek help, and talk to your doctor about treatment options.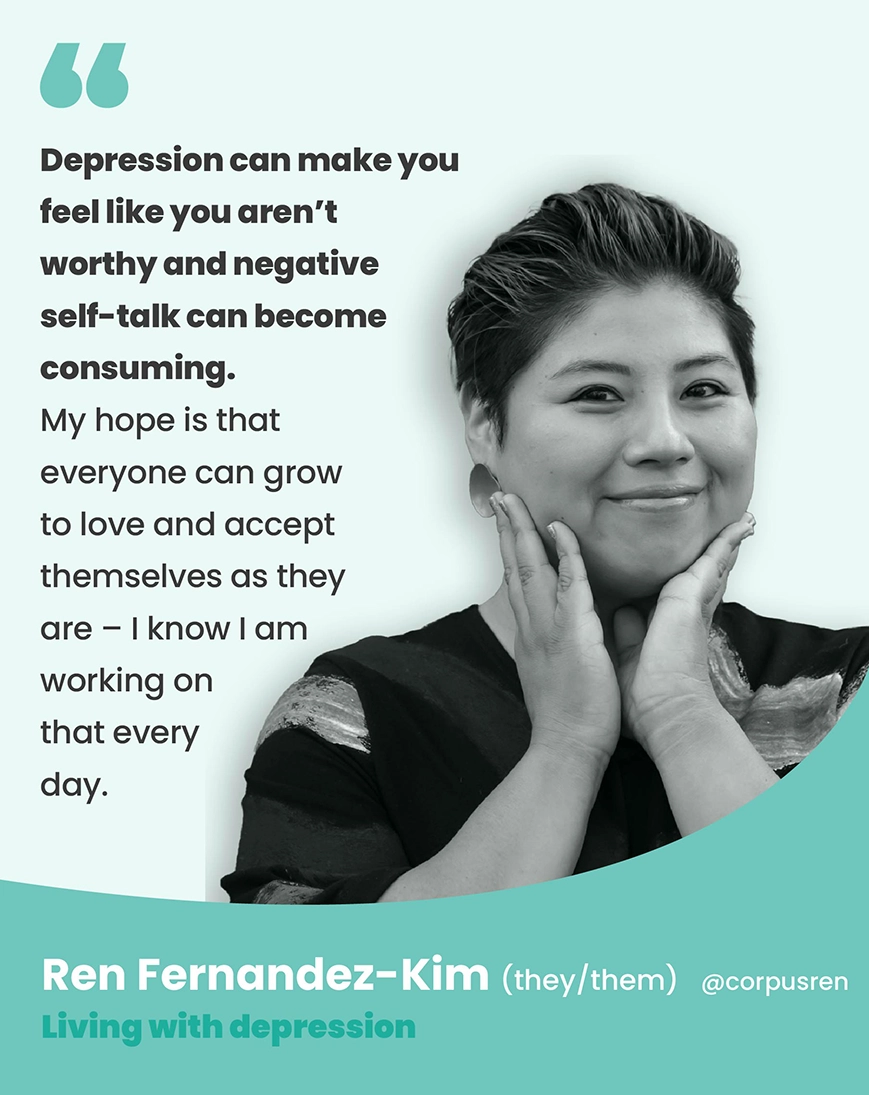 Depression can make you feel like you aren't worthy and negative self-talk can become consuming. My hope is that everyone can grow to love and accept themselves as they are - I know I am working on that every day.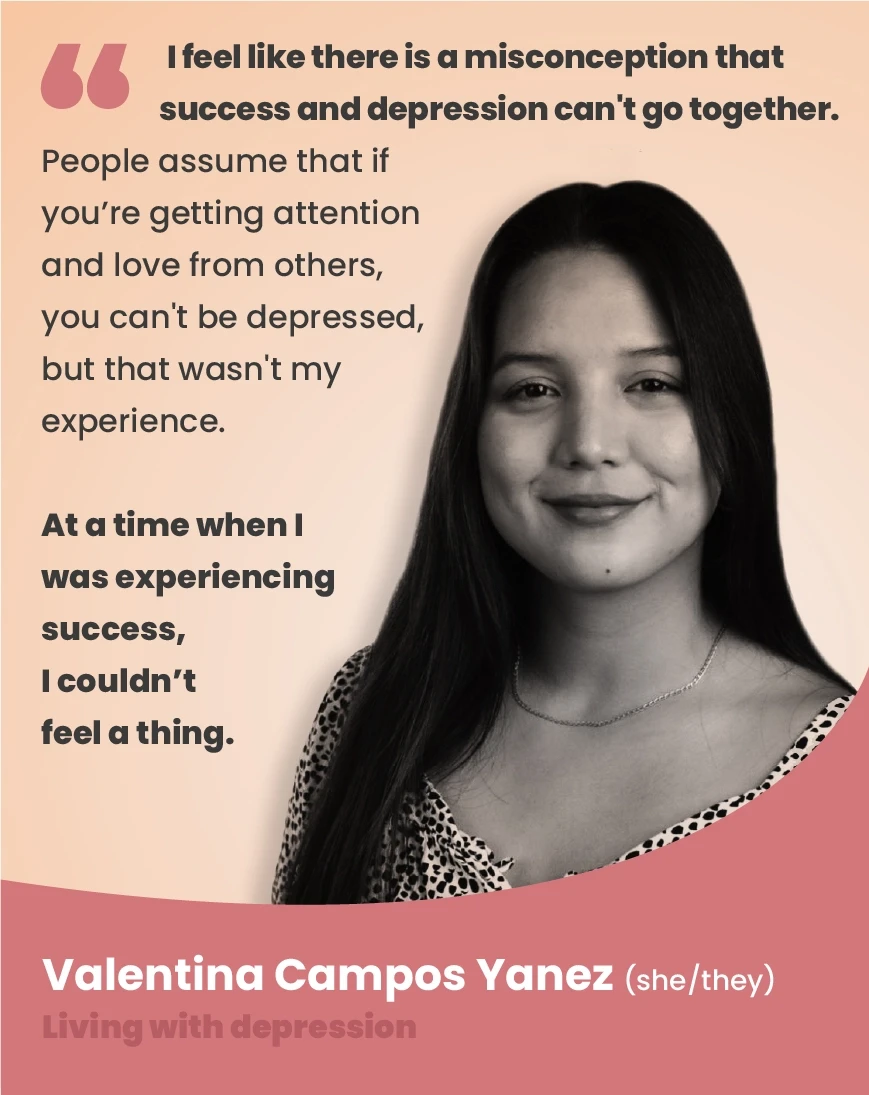 I feel like there is a misconception that success and depression can't go together. People assume that if you're getting attention and love from others, you can't be depressed, but that was not my experience. At a time when I was experiencing success, I couldn't feel a thing.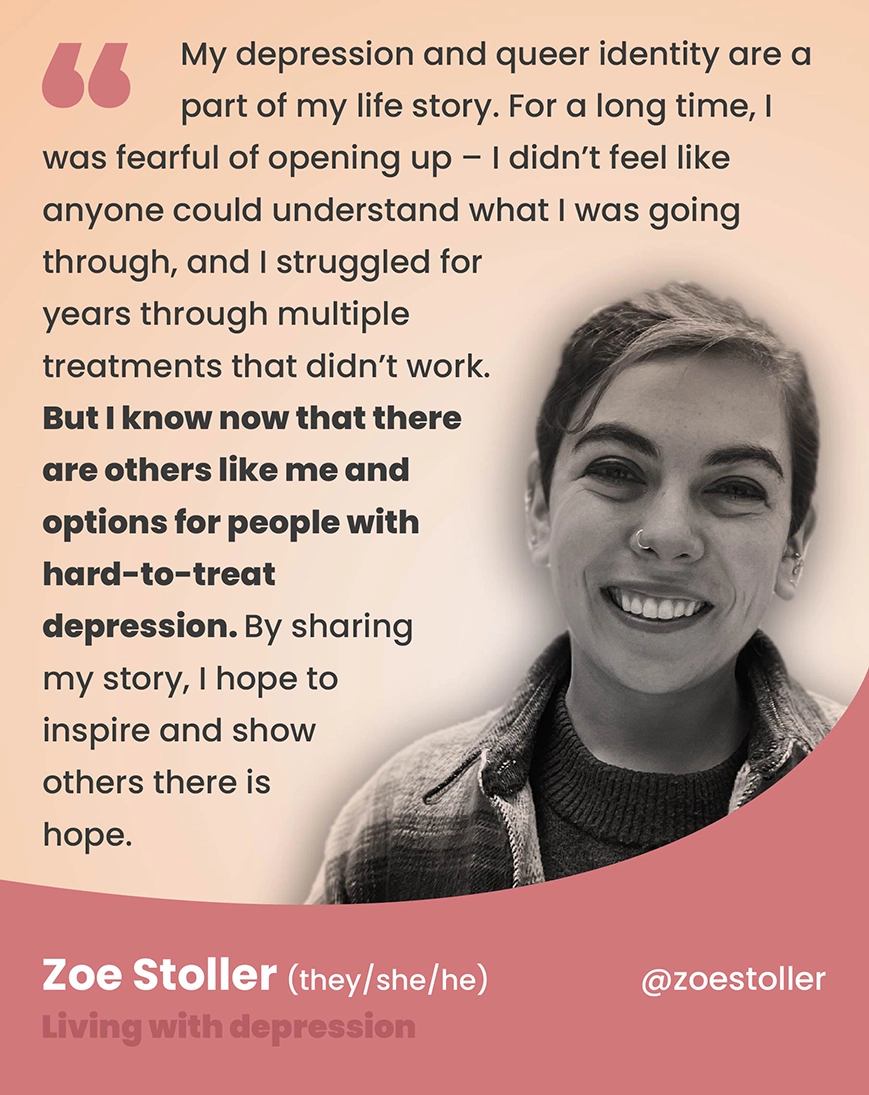 My depression and queer identity are a part of my life story. For a long time, I was fearful of opening up - I didn't feel like anyone could understand what I was going through, and I struggled for years through multiple treatments that didn't work. But I know now that there are others like me and options for people with hard-to-treat depression. By sharing my story, I hope to inspire and show others there is hope.